Top Stories
1,100 Covid-19 cases, 12 deaths in Telangana | Hyderabad News
HYDERABAD: Telangana recorded 1,114 new Covid-19 cases and 12 deaths on Wednesday even as the number of active cases reduced to 16,462.
The total count of cases, since the beginning of the pandemic last year stand at 6,16,688 and the death toll stands at 3,598.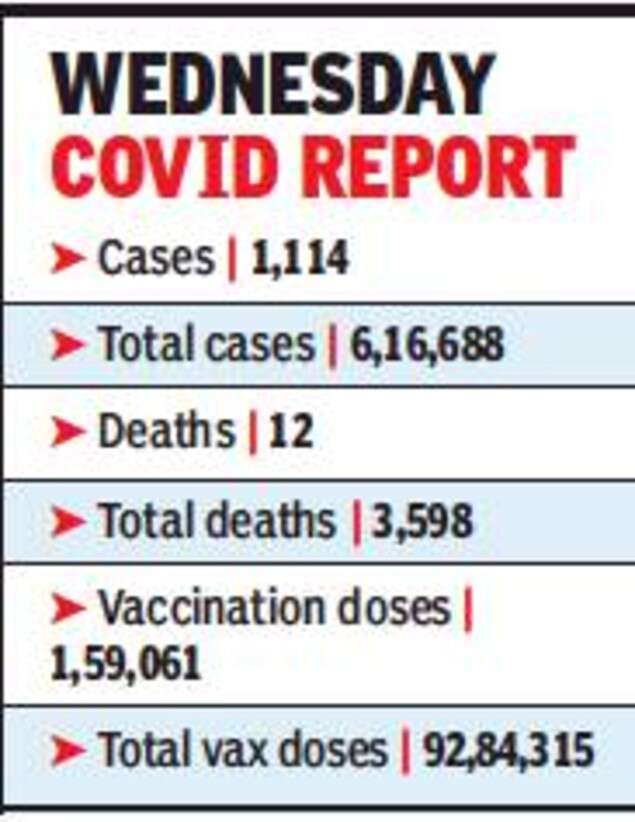 The number of active containment zones in the state further came down to 129 as compared to 160 a day back.
Currently there are no containment zones in Hyderabad while Mahabubabad with 26, Nalgonda with 25 containment zones and Bhadradri Kothagudem with 16 containment zones have the majority of the containment zones in the state.
A total of 1,280 patients were declared recovered on Wednesday, taking the total count of recovered patients to 5,96,628. The case fatality rate (CFR) stands at 0.58%, increasing from 0.5% at the beginning of May. The recovery rate, meanwhile, has improved to 96.74% now.
Source link