Top Stories
Brs To Decide On Maha Poll Foray Before Feb 10 | Hyderabad News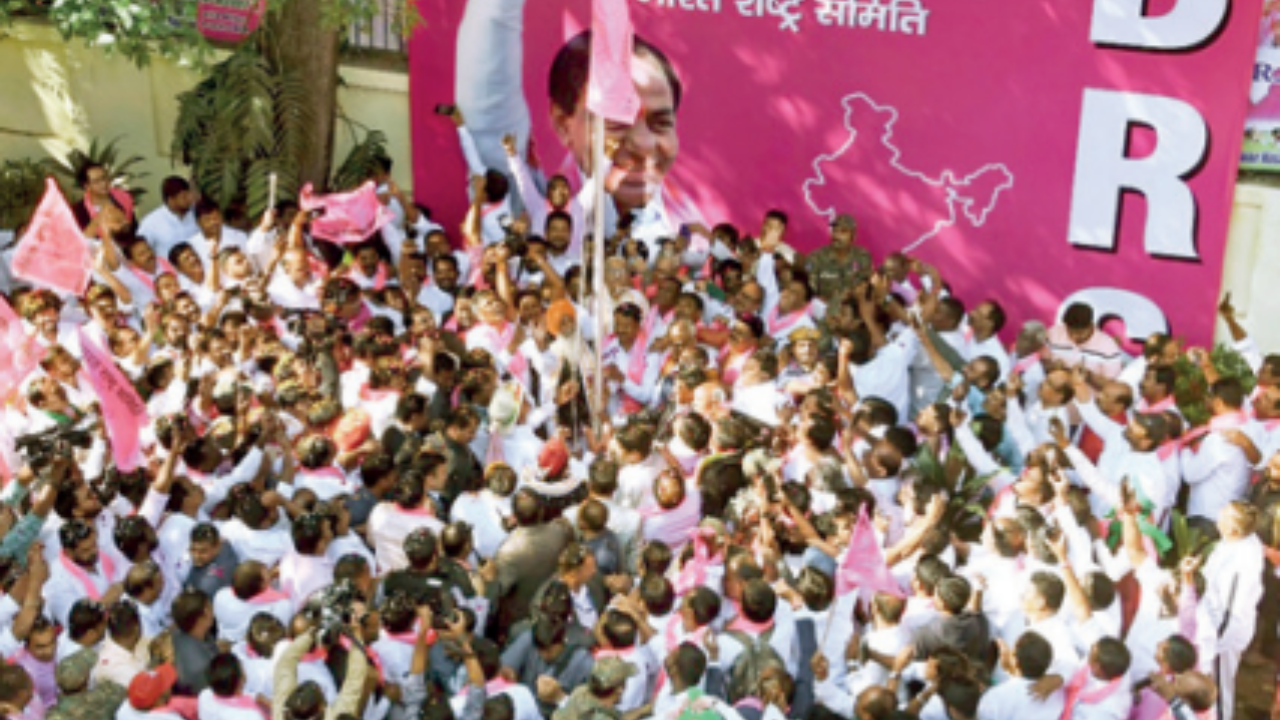 HYDERABAD: With leaders wanting BRS to contest local bodies elections in other states, the party leadership is in a dilemma whether to begin its electoral journey by contesting the civic elections or wait for the state assembly elections to be held later this year. Party sources said a decision would be taken before BRS conducts a public meeting in Nanded in the first week of February 10.
Sources in the party said leaders from Nanded municipal corporation (NMC), Dharmabad and surrounding areas have requested to allow them to contest in the civic bodies elections on a BRS ticket. When Telangana State Civil Supplies Corporation chairman Sardar Ravinder Singh toured Nanded a couple of weeks ago, local leaders expressed their wish to contest in NMC elections to be held soon.
While some leaders felt that since BRS has gone national, it should focus only on assembly and next Lok Sabha polls and not on civic body elections, some argued that if it contests in local bodies, the party organisation would be strengthened which will ultimately help the party in the assembly and Lok Sabha polls.
"It is true that there were requests from Maharashtra to contest NMC polls on a BRS ticket. BRS president K Chandrasekhar Rao will take a call on the issue," BRS senior leader and Telangana State Planning Board vice-chairman B Vinod Kumar told TOI on Monday.
"After the mega public meeting in Khammam, the party planned to have a public meeting in Nanded in the last week of January. But there is an election code in Maharashtra due to teachers' and graduates' constituency elections in Nanded and Aurangabad areas. The public meeting is being planned after Telangana budget sessions," a senior leader said.
Meanwhile, the BRS, which initially planned to contest in the north-eastern states by wooing some leaders from other parties, reportedly has decided not to contest in the assembly elections of three norther-eastern states.
Nagaland NCP leader and ex-MLA V Sulam Tung H Lotha met Telangana social welfare minister Koppula Eshwar 10 days ago and claimed he was invited into the party. But KCR reportedly decided not to contest in the north-eastern states as a notification has already been issued for the elections and preparation time is very less. Nagaland, Meghalaya and Tripura have 60 assembly seats each.
Source link