World
Donald Trump: Ex-Trump officials are already planning their White House return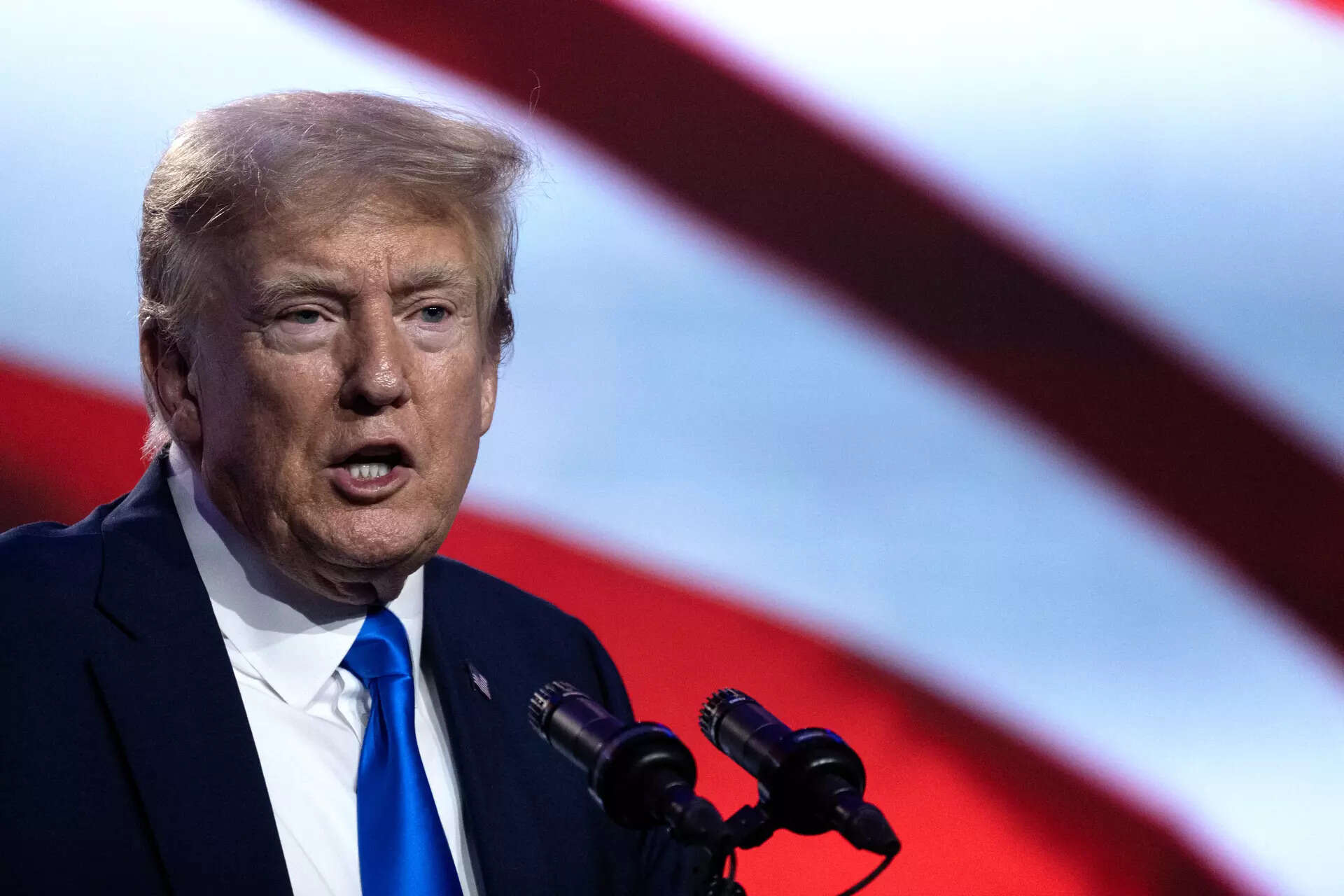 WASHINGTON: Conservative Republicans are already laying the groundwork for Donald Trump's return to the White House, identifying key cabinet and other possible top officials even months before the first nominating contest next year.
The America First Policy Institute, the think tank created to promote Trump's agenda, and the conservative Heritage Foundation have spearheaded separate initiatives that would help the next Republican president transition into the role.
The institute, which will detail their plans publicly at an event Wednesday in Washington, is focused on creating how-to guides for incoming staffers complete with policy recommendations from people who served during the first Trump administration. These playbooks are being created with the input of nine former cabinet members, 20 White House senior aides and 400 other former Trump administration officials, the group said.
The efforts show how Trump, despite facing a crowded field of challengers, is already the de facto Republican nominee. It also demonstrates how the GOP establishment in Washington has morphed from being unprepared on how to deal with Trump in 2016 to proactively planning his next ascent. The groups say any Republican nominee could use their plans, but their efforts are being developed with Trump-focused people and policies in mind.
"It's really about reining in the administrative state and making sure the next America first administration can hit the ground running," said Doug Hoelscher, a former Trump official who's leading the project at AFPI. "We're really laying the practical perspective on how the next America first president can implement their plans more quickly."
The result is that Trump — who left many top political appointee jobs unfilled during his first term because he said they were "unnecessary" — could come to White House for a second time as one of the most prepared Republican presidents to remake the federal bureaucracy in his own image.
Appointee recruitment
The groups are creating resume banks for political appointee jobs and guides for incoming officials to quickly enact Trump's favored policies. They have begun to develop policy, but have yet to share their recommendations for people to fill key roles.
The Heritage Foundation is working with senior Trump administration officials, including former Office of Management and Budget director Russell Vought, former Trump adviser John McEntee, former White House deputy chief of staff Rick Dearborn, and former director of the Office of Legislative Affairs Eric Ueland to develop policy plans for the next GOP administration.
The group published a 1,000-page book with hundreds of ideas, including work requirements for nutrition benefits and a major downsizing of the Environmental Protection Agency.
It has also created an online personnel database, which it dubbed a "conservative LinkedIn" to recruit the political appointees for the next administration. Before they submit resumes, applicants are required to say whether they agree with several statements, including, "The US should impose tariffs with the goal of bringing back manufacturing jobs, even if these tariffs result in higher consumer prices" and "The US has the right to select immigrants based on country of origin."
Republicans have long lagged behind Democrats in planning for a federal workforce transition, said Paul Dans, the director of the 2025 Presidential Transition Project, which the Heritage Foundation is coordinating. Dans was chief of staff at the US Office of Personnel Management under Trump.
Presidents have roughly 4,000 political appointee jobs to fill throughout the federal government. More than 1,200 of those require Senate confirmation. At a minimum, Dans said he hopes to have 1,000 appointees to start on the first day of a Republican administration, matching the number President Joe Biden swore in on his inauguration day.
"What we are really trying to do here is lay some of the groundwork so that people understand that when they elect the president, they don't necessarily elect the government," Dans said.