Top Stories
Engineering Dropout Dupes Man Of ₹45l | Hyderabad News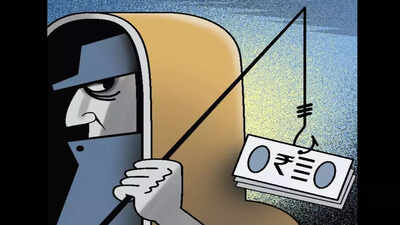 HYDERABAD: An engineering dropout cheated a man of Rs 45 lakh, by connecting with him through a fake social media profile.
Police said that the victim was made to believe that the offender was a woman who wanted to marry him.
It was in 2020, that the victim came across the accused on a social media platform and took the person to be a woman. They both developed a close bond and later decided to marry. Subsequently, the accused, citing different reasons like the lockdown took money from the victim — a total of Rs 45 lakh. When the victim finally realised that he had been conned and the person he was in touch with was a man, he approached the police.
During the investigation, police identified the accused as M Ashok, 28, a resident of Krishna district. "When interrogated he said that while he came across a video online where in a man, claiming to be a woman, conned another man and illegally earned money. He said he drew inspiration from there and attempted the same thing," a police official said.
FOLLOW US ON SOCIAL MEDIA
Source link