Top Stories
Hit-and-run: 3 dead as vehicle rams into auto in Telangana | Hyderabad News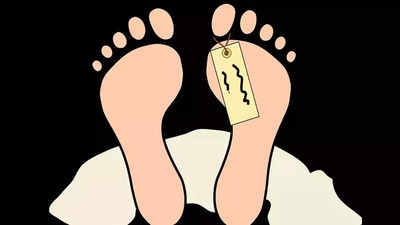 Image used for representational purpose
WARANGAL: In a hit-and-run case, three people in an auto-rickshaw died when a heavy vehicle rammed it on the Warangal-Khammam highway at Bollikunta village on Sunday morning. The impact of the accident was such that the auto broke into pieces, police said.
While there was no CCTV on the highway where the accident took place, police found CCTV footage from a place – at some distance from the accident site – which showed movement of three different lorries. "Now we need to ascertain if any of these lorries were involved in the accident," Mamnoor inspector Ramesh Rathode said.
Heavy vehicle may have hit auto: Cop
The deceased have been identified as Sheik Yakub Pasha (23), the auto driver and resident of Thimmapur; and Pallepu Padma (35) and Vallepu Meena (28) of Kazipet – both daily wage labourers – who were passengers. Cops said the victims identities were established from the mobile phones retrieved from the deceased. The two passengers were on their way to work at the time of the accident. The bodies have been shifted to the MGM Hospital, Warangal.
The accident took place around 11 am when the three were travelling from Bollikunta (under Mamnoor police station limits) to Hanamkonda via the highway. "It looks like some heavy vehicle hit the auto. While we are yet to identify the vehicle, going by the damage that has been caused to the auto it seems that it was either a lorry or other similar vehicle," said inspector Rathode. Based on initial information, Mamnoor ACP A Naresh said a case has been registered.
Further, as this stretch does not have any road divider, police are also unsure if the heavy vehicle hit the auto from the front or from the rear.
FOLLOW US ON SOCIAL MEDIA
FacebookTwitterInstagramKOO APPYOUTUBE
Source link