Top Stories
In Andhra Pradesh, lack of roads forces tribals to carry body in 'doli' for 3km | Visakhapatnam News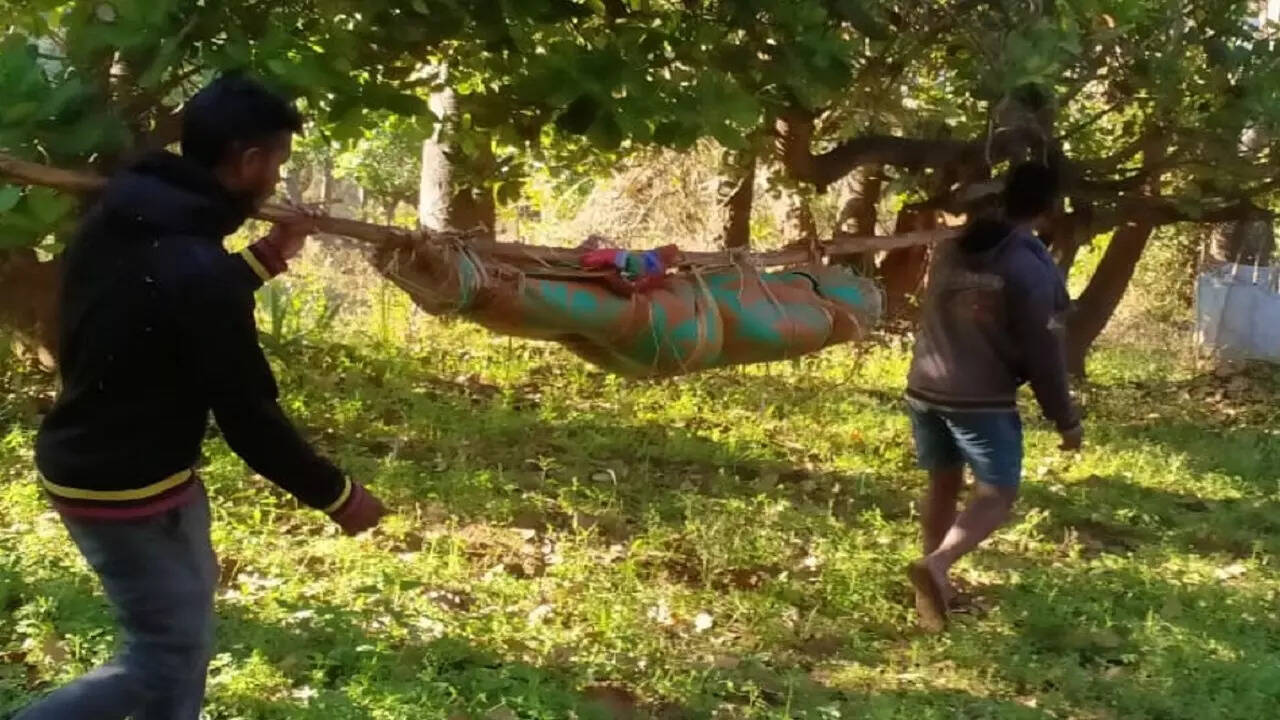 VISAKHAPATNAM: A group of tribals carried a body of a 24-year-old man in a 'doli' (a makeshift stretcher) and trekked over 3km up the hill through the rough terrains under Ravikamatam Mandal in Anakapalle district on Tuesday.
The body of Koppula Ravindra, a native of Chalisingam village under Chimalapadu Panchayat of Ravikamatam Mandal, who died at a government hospital at Narsipatnam, was brought in an ambulance on Monday night to CK Padu village. There is no road to Chalisingam village from CK Padu village.
The body was carried by the villagers in a 'doli' from there. Two people carried the 'doli' at a time. It took them around two hours to reach the tribal hamlet, after which, Ravindra's relatives performed the last rites.
Even 75 years after Independence, people of Chalisingam village are waiting for road connectivity to their village.
There was a proposal to lay a proper road from CK Padu to Losingi village via Chalisingam village – an over 7km stretch – with a cost of Rs 3 crore. However, the work has been stalled due to lack of nod from the forest department, said K Govinda Rao, Girijana Sangham Fifth Schedule Sadhana Samiti's district honorary president.
Our only demand, which has been put forth many times before the district administration and elected representatives, is to construct a proper road, so that it can provide proper access to the place, Govinda Rao added.
This is not the first time that a pregnant woman or ill person or a dead body was carried in a makeshift stretcher in north Andhra Pradesh. Several such incidents have been reported in the past one year. The tribals said that they will launch a series of protests for the roads to their villages.
Source link