Top Stories
Minister Peddireddy Ramachandra Reddy lays foundation stone for Electrosteel castings manufacturing plant at Punganur | Amaravati News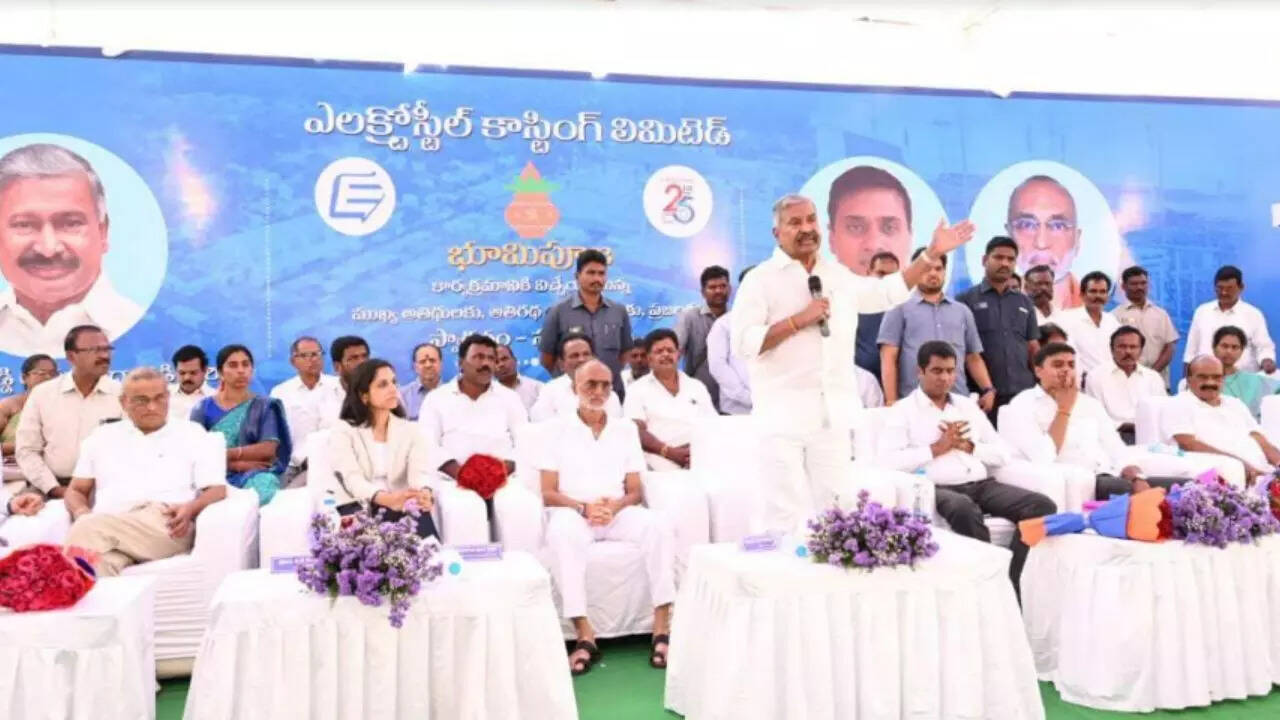 TIRUPATI: Andhra Pradesh minister for mines and geology Peddireddy Ramachandra Reddy along with his son and Rajampet MP PV Midhun Reddy laid the foundation stone for Electrosteel castings manufacturing plant at Punganur on Friday.
The new plant to come up at Punganur will be the second manufacturing plant of Electrosteel castings in combined Chittoor district as the first plant was established and is operational at Srikalahasti assembly constituency.
Addressing an impressive gathering after laying the foundation stone for the new plant, Peddireddy Ramachandra Reddy said that Electrosteel castings is a pioneer in the production of ductile iron pipes and flange pipes in India, with a strong presence in 110 plus countries globally.
Peddireddy Ramachandra Reddy hailed chief minister YS Jagan Mohan Reddy's commitment in creating a conducive environment for the establishment of industries in the state.
"The global investors summit which attracted investments worth more than Rs.13 lakh crore stands testimony to the fact that Andhra Pradesh under the leadership of YS Jagan Mohan Reddy has emerged one of the most preferred destinations in the country for attracting new industries", the state minister added.
Rajampet MP PV Midhun Reddy thanked the top management of Electrosteel castings for preferring to establish their new manufacturing plant at Punganur.
"Following the consent of the Chief minister, we are in the process of creating a new industrial corridor at Punganur and the district administration has already completed the exercise of identifying 2000 acres of land for the purpose", the Rajampet MP added
Midhun Reddy pointed out that the state government has already sanctioned three water projects to meet the drinking, irrigation and industrial needs of the Punganur constituency.
In a first step towards bringing industrial progress at the Punganur assembly constituency, Electrosteel castings will invest Rs.165 crore in establishing the new manufacturing plant and the new production facility will provide direct employment to 250 people and indirect employment opportunities to more than 800 people in the constituency.
Source link