Top Stories
My new love: Recycling waste to create art | Hyderabad News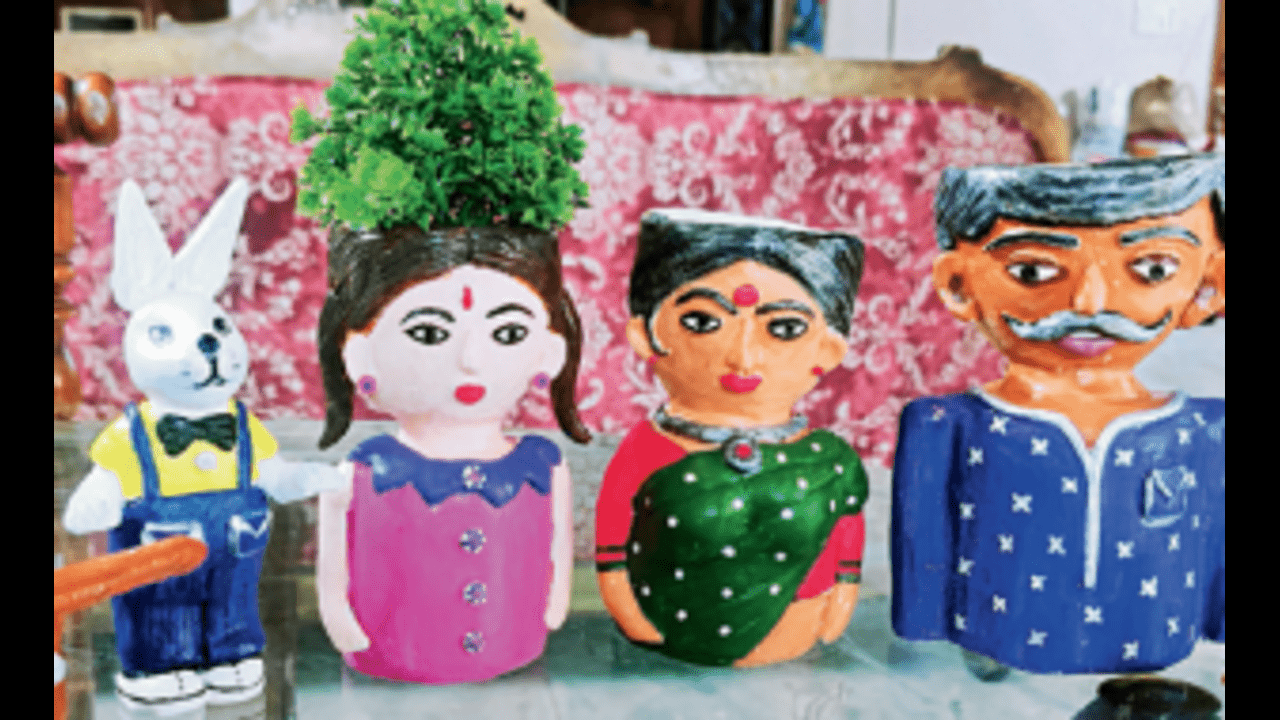 By Bhanu Sree
They say, 'an apple a day keeps the doctor away'. While an apple takes care of our physical health, I would say that a hobby or an interest keeps our mental health safe and strong. Engaging in a hobby can improve your mood, confidence and self-esteem. Adopting a new hobby is a great way to enhance your daily life and strengthen your mental health. As your mental health is integral to you, you must nurture it and care for it.
I've always had multiple interests since my school days. I was involved in dance, drama, sports, art and creative writing. Of late, making the best out of waste has caught my fancy.
Reusing plastic bottles, tubes, egg trays and turning them into beautiful planters, vases, dolls and artefacts is my new love that I engage in. It's quite enjoyable as it puts my creativity to the best use. I enjoy converting these into valuable commodities giving them life, utility and beauty. I have made quite a few planters and artefacts using discarded water bottles and gifted them to my loved ones. I feel creativity is such a thing that the more you use it, the more you have it.
As I reuse these, I also derive satisfaction from being able to contribute, in my small way, to the environment by cutting down on waste.
Nurturing a hobby is pivotal to one's mental health and blissful for the soul. Your mind is a beautiful place, so treat it well and let it flourish.
Source link