Top Stories
Spies in Hyderabad labs: Agni scientist's arrest kept under wraps | Hyderabad News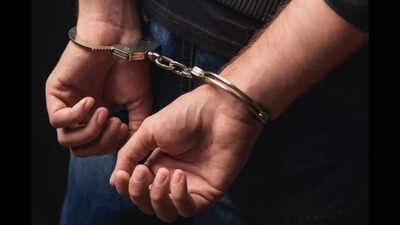 HYDERABAD: Defence Research and Development Laboratory (DRDL) employee D Mallikarjuna Reddy is the second person to be arrested from the prestigious labs in Hyderabad in the recent times. Nine months ago, a scientist of Research Centre Imarat (RCI), a premier lab of Dr APJ Abdul Kalam Missile Complex in DRDO, was arrested for allegedly divulging sensitive information about Agni missiles to a Pakistan spy. Incidentally, the first arrest was not made public.
According to police, Mohit Kumar, 28, a scientist with RCI, was arrested by the Hyderabad police in October 2021 under the Official Secrets Act for leaking vital information about the Agni missile programme. Mohit, a native of Uttar Pradesh, had finished master's in engineering and joined DRDO a few years ago. He was with RCI as a grade-B scientist.
About six months before his arrest, Mohit was reportedly contacted by an alleged Pakistan spy, Sarah Rajpoot, on Facebook. There were a few similarities in Mallikarjuna Reddy and Mohit Kumar's cases. Both of them are in their twenties and bachelors. Also, like in Mallikarjuna Reddy's case, the spy who contacted Mohit, introduced herself as a UK-based defence researcher and initially gained trust by expressing her interest in Mohit's work. "Later, Sarah Rajpoot told Mohit that her family is originally from Punjab and she likes him," a police officer said.
Mohit was working on the structural aspect of the missiles and he took photos of Agni development. Mohit was caught red-handed while he was taking photos by the intelligence officials and he was immediately arrested after interrogation. However, unlike Mallikarjuna Reddy's case, Mohit's arrest was not made public as he was a scientist with the prestigious organisation.
The Central Crime Station (CCS) sleuths have registered a case against Mohit Kumar under Sections 409 of the IPC and Sections 3(1) (c), 5(1)(a) (3) of the Official Secrets Act. The CCS police have already completed investigation in the case and prepared a charge sheet.
Police wrote to the central government seeking permission to prosecute the DRDO scientist for espionage.
FOLLOW US ON SOCIAL MEDIA
FacebookTwitterInstagramKOO APPYOUTUBE
Source link