Top Stories
Voting: Bogus voting unlikely in T, deletions to continue: CEO | Hyderabad News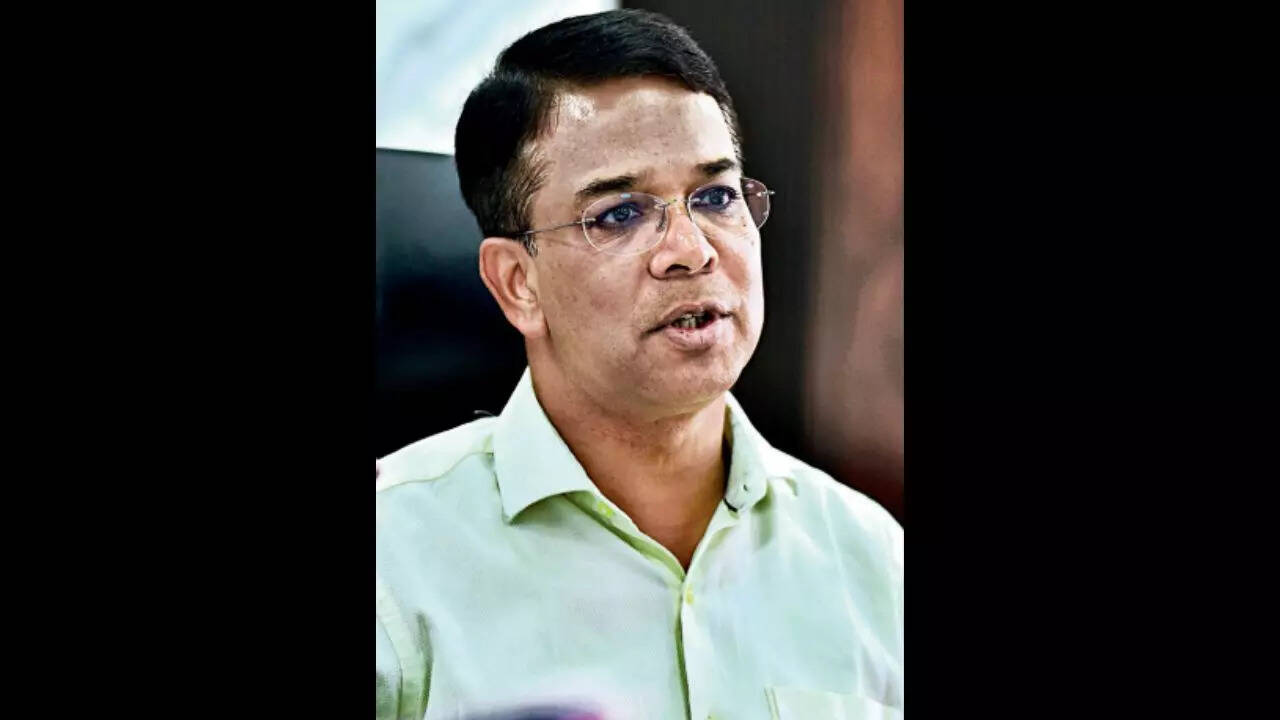 HYDERABAD: ■
TOI has reported on several duplicate votes still being part of
electoral rolls
as part of its 'Lost Votes' campaign. Political parties have also lodged complaints in this regard. Are you addressing the issue?
Ideally,there should not be photo or demographic similar entries (duplicates). Booth-level offices have reported that the clean-up has primarily taken place within the polling stations and that there is no likelihood of duplicate votes. May be, in some cases, people may have intentionally given dif ferent photographs, father's names and other details and their vote may still be continuing. We have deleted more than 10 lakh duplicate votes. Though we have stopped the exercise on deletions, we will continue it after the assembly elections in preparation for the Lok Sabha polls.
■
What is being done about the same family votes distributed across different polling booths?
We need a tool or an SOP to find this online. Right now, we are doing manual rectification. So far, we have corrected three lakh such discrepancies of the same family votes in different booths. Don't get confused with votes with the same door numbers. For instance, in Mahbubnagar municipality, different villages have been merged but the same door number has multiple votes.
■
Why are dead voters still retained on electoral rolls? Why are 50-year-old or 60-year-old persons listed as first-time voters?
We have removed several dead voters. Actually, the term, first-time voter, is a misnomer. New voters are those in 18-19 age bracket. Re garding 50-year-olds as new voters, they are filing form 6 instead of form 8. We have strictly asked the officials to accept form 8 for shifting these voters.
■
What action is taken regarding voters in the name of temples and other commercial establishments?
We have taken action regarding this. For instance, there are a lot of huts around encroached Sai temple land. The inmates just put the address as Sai mandir since they need a door number. But, this is prohibited.
■
How ready are you for the polls? What steps are you taking to prevent error-free EVM functioning?
We have trained two lakh of our permanent and temporary staff on electoral procedures. On October 20, we are doing the first randomisation of EVMs and allotting EVMs to each constituency. This is done under CCTV surveillance. We are checking EVMs to ensure they function error-free on the poll day. We may req uire more ballot units if multiple constituencies have more than 15 candidates.
■
Are there any restrictions on implementing welfare schemes? What action is taken regarding complaints on contracts and tenders issued by the government?
So far, there are no restrictions on implementing any schemes or direct benefit transfer. We had received a request from the state government regarding the distribution of Bathukamma saris to women and we have forwarded the request to the ECI and are awaiting its directions. There are some complaints on contracts and tenders and we have asked the departments concerned to reply.
■
How do you plan to send
machinery to remote and left-wing extremist-affected areas?
All the vehicles carrying EVMs and other poll machinery are GPS-fitted. The control rooms will be tracking the movement of poll equipment, including EVMs. We are using buses and four-wheelers for the transport of election machinery. In the left-wing extremist areas, we have a separate action plan.
Source link